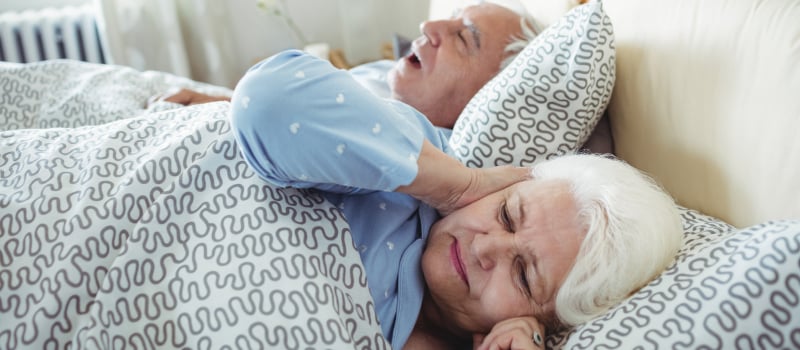 Sleep apnea is a problem that can be hugely disruptive to your quality of life, leading to chronic fatigue, difficulty concentrating, or depression.
The leading therapy for sleep apnea involves using a CPAP mask that keeps airways from closing during sleep. Maybe, though, you have been using a CPAP mask for a long time and it's just not enough.
Are there any other options?
One of the newest innovations in sleep apnea treatment is Inspire therapy.
This therapy involves placing a small device inside the body that regulates airflow. You can activate the device with a remote when you go to sleep.
One huge benefit of Inspire is that you don't have to worry about the hassle of a CPAP mask every night. Further, the surgery that installs the device is performed in one day, so you can be ready to try it within 6 weeks post-operatively.


Do I Qualify for Inspire Therapy?
How do you know if you qualify for Inspire? Here, we'll look at some guidelines.
First of all, you must be at least 18 years old to qualify for Inspire treatment.
Additionally, patients who are severely obese (BMI of 32 or more) will not qualify.
Inspire is ideal for patients with moderate to severe obstructive sleep apnea; if you're only dealing with mild sleep apnea, you won't qualify. Moderate to severe sleep apnea is defined as 15 to 65 events per hour on the Apnea Hypopnea Index (AHI).
Difficulty with CPAP is another requirement.
Since CPAP is the frontline treatment and can be very effective, it's important to our doctors that you've given it a fair try before turning to Inspire therapy.
If you have trouble complying with CPAP treatment because you find it uncomfortable, or if it's just not working for you, Inspire may be a good a next step.
---

---
Is Inspire Therapy Proven to Work?
The method used by Inspire is called upper airway stimulation, which targets sleep apnea at its root cause. You can think of it as a pacemaker for the tongue, moving the tongue forward with intermittent pulses.
This device is the only one of its kind to be approved by the FDA, having received this status back in 2014.
Various studies have demonstrated the effectiveness of this method for greatly reducing the symptoms of sleep apnea - for example, it was shown to reduce pauses in breathing during sleep by 78%.
Conclusion
If you're fed up with feeling exhausted after a rough night's sleep and haven't had success with CPAP, and meet the other qualifications listed above, Inspire Therapy may be a good option for you.
If you would like to pursue this, you should discuss the possibility with your primary care physician or a surgeon at ENT Medical Services in Iowa City. The phone number for the ENT Medical Services Office is 319-351-5680.
At Iowa City ASC we specialize in same-day surgical procedures, including Inspire Therapy, and would love to help you.
Click here to fill out a form and find out if you are a good candidate for Inspire therapy!
---
learn about the cost savings patients can receive by opting to have their surgical procedures done at an ASC
---