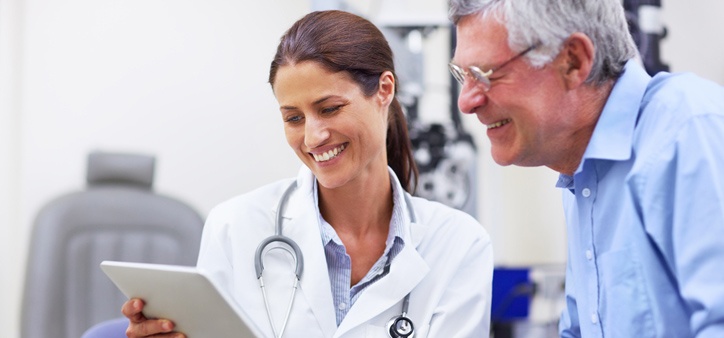 Iowa City, IA— April 19, 2016 — Iowa City Ambulatory Surgery Center continues to provide cutting edge technology to their patients. Iowa City ASC was the first center in Iowa to start using ORA with VerifEye+ technology during cataract surgeries. ORA with VerifEye+ technology provides key intra-operative measurements for refractive cataract surgery to improve precision of surgical implantation of intra-ocular lenses.
Cataracts are a leading cause of blindness worldwide. The ORA with VerifEye+ technology, with its intra-operative data collection during cataract surgery, helps increase surgeon confidence and better treat cataract patients with astigmatism and presbyopia. Ultimately, this technology is designed to improve patient outcomes and the overall post-surgical experience. It benefits the surgeon and the patients alike.
At Iowa City ASC, nearly 1900 cataract surgeries have been performed over the last 12 months. According to Dr. Alex Cohen, "The implementation of Alcon ORA VerifEye+ at the Iowa City Ambulatory Surgical Center gives the surgeons another tool to more accurately determine the power of the intraocular lens implant during cataract surgery. In addition, this technology assists us in aligning astigmatism correcting lenses intraopertively."
The Iowa City Ambulatory Surgical Center is a multi-specialty, state of the art surgical facility providing quality outpatient surgical services. Patient Satisfaction is the ultimate goal of the team at Iowa City ASC. The center, which opened its doors September of 2008, is fully equipped with five operating rooms and continues to add cutting edge technology to help increase patient outcomes and satisfaction. It is conveniently located just off of Interstate 80 in the Northgate Corporate Park. For more information on Iowa City ASC, please call 319-248-1500 or visit www.iowacityasc.com.
To schedule an interview, please contact Kimberly Winkleman, PR at Iowa City Ambulatory Surgical Center at 605-929-0176.