Iowa City, Iowa, May 18, 2021 -- Iowa City Ambulatory Surgical Center (ASC) is honored to announce that it has received the 2020 National APEX Quality Award. The award recognizes the Iowa City ASC's commitment to creating exceptional patient experiences.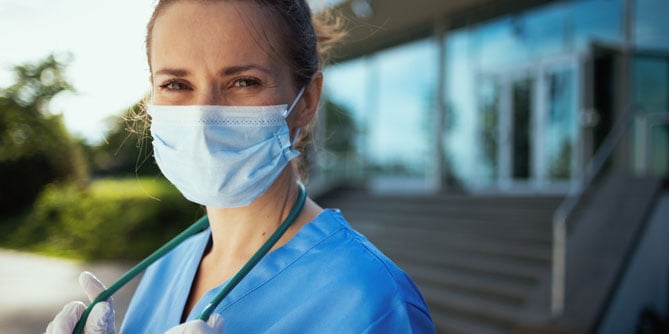 For everyone at the Iowa City ASC, receiving this award for 2020 is especially meaningful, given how tumultuous and challenging the past year has been for healthcare facilities across the country. That Iowa City ASC was able to help patients feel welcomed, relieved, and cared for in such an environment is a humbling and rewarding confirmation that healthcare's central mission must always place the patient's comfort and wellness first.

Established in 2008 to give area patients a more accessible and nurturing surgery option, the Iowa City ASC is a state-of-the-art, multi-specialty facility that delivers high quality outpatient services. Surgeons and staff at the facility have always placed a strong emphasis on creating a positive and enriching experience for patients. As a result, this is not the Iowa City ASC's first APEX Quality Award. The facility has been recognized for its patient experience seven times since 2010, including the award earned this year.
The surgeons at the Iowa City ASC perform a wide variety of procedures, from orthopedic knee replacement surgery to sleep apnea therapy to hernia repair. All procedures are performed on an outpatient basis, so patients can return home for their recovery. Many procedures can be completed in a matter of minutes, with most taking no more than a couple of hours. This means thousands of patients can benefit from surgical procedures in a convenient, high quality, and lower cost setting.
The National APEX Quality Award is presented annually by SPH Analytics, a healthcare measurement and analytics platform dedicated to helping healthcare facilities improve the experiences of patients. The award is based solely on patient satisfaction scores in a given peer group. Out of nearly 700 healthcare facilities eligible for the 2020 award, the Iowa City ASC is one of only 68 healthcare facilities nationwide recognized.
For the surgeons and staff at the Iowa City ASC, the National APEX Quality Award is a validation of their approach to putting patients first. In a typical year, the facility will see over 7000 patients. 2020 presented unique challenges, from extra screenings, testing, and special COVID-19 protocols. Through it all, its surgeons, nurses, and staff remained committed to ensuring patients felt welcome and had easy access to restorative care.
To earn the National APEX Quality Award for their work throughout 2020 is an honor for everyone at the Iowa City Ambulatory Surgical Center. But the real beneficiaries are the patients who continue to get extraordinary service and care every step of the way.
About Iowa City Ambulatory Surgical Center: The Iowa City ASC is a facility designed primarily to perform outpatient surgical procedures. This allows patients who meet the appropriate clinical criteria to undergo their procedure on an outpatient basis returning home the same day. For more information about the Iowa City ASC, go to http://www.iowacityasc.com or visit us on Facebook at https://www.facebook.com/IowaCityAmbulatorySurgicalCenter/.