If you need a partial knee replacement, total joint replacement, or other outpatient surgery, the thought of going through the procedure can cause some jitters. Fear of surgery is known as tomophobia. It's normal to feel some stress before surgery, often because you don't know what will happen. Follow these five tips to ease your uncertainty.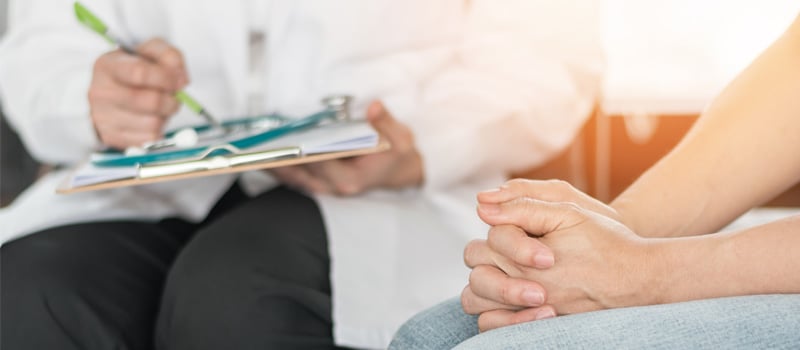 Get informed - Talk to your entire surgical team, including the surgeon and anesthesiologist. Ask as many questions as possible. At Iowa City Ambulatory Surgical Center, we take time to explain what to expect before, during, and after your procedure. Each type of surgery requires different forms of preparation. We will give you instructions specific to your surgery, which can include when to stop taking any medications and how to manage pain afterward. Before a total joint replacement or partial knee replacement, you may need to exercise your joints and strengthen your upper body to prepare for using crutches or a walker after surgery. You might also need to take other steps to reduce pressure on your joints.
Seek advice - Watch videos by people who share what happened during their surgeries or

read reviews

to see what others have to say about their experiences. Ask about the procedure on Facebook or other social media platforms. Talk to friends or family members you trust who have gone through the same or similar surgeries. Knowing what a partial knee replacement, total joint replacement, or other outpatient surgery will be like can help reduce your fear.
Get help - If you continue to feel anxious, ask your doctor about other options for relief. Alternative treatments such as hypnosis, yoga, acupuncture, or meditation may help you bring the focus outside of yourself. You can also talk to a licensed therapist who can teach you techniques such as guided imagery or cognitive behavioral therapy (CBT) to walk you through what makes you feel anxious the most. A support group filled with people who are going through similar experiences may also comfort you.
Relax - Before your outpatient surgery, do activities you enjoy, such as reading, playing with a pet, listening to music, playing an instrument, or drawing.
Get support after surgery - Ask friends or relatives to care for you when you return home. Having someone stay with you overnight can also help you feel more comfortable. Make sure you will have enough food, drink, and medication for your care and that you'll have any items you may need, such as a cane, shower bench, or handrails.
At Iowa City ASC, we understand why some patients feel stress and anxiety about surgery and want to put them at ease before and afterward. If you delay surgery, your condition could worsen over time. If you don't feel pain now, additional wear and tear can build swelling later. Taking some steps to relieve your fear and anxiety can go a long way toward helping you undergo the procedure and ultimately feel better. Listening to your care providers' advice and following their checklists may also improve your chances for a successful surgery and recovery. We're here to help you.
Learn more about how to take the stress out of surgery at Iowa City ASC.
Download our resource here: