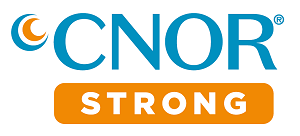 Iowa City Ambulatory Surgery Center was just awarded the prestigious CNOR (R) Strong Designation from the Competency & Credentialing Institute (CCI).

This honor is determined on an annual basis and is awarded to facilities in which 50% or more of their full-time nursing staff have achieved CNOR certification and the facility consistently recognizes and rewards nurses who achieved this designation. According to CCI, "Earning the CNOR designation is a mark of distinction and demonstrates a commitment to upholding the highest standards in patient safety."

Additionally, "Research shows nurses who earn the CNOR credential have greater confidence in their clinical practice. Teams of CNOR-certified nurses who have mastered the standards of perioperative practice have been correlated to improved outcomes in surgical patients. We call that CNOR Strong."

Iowa City ASC Medical Director, Thomas Simpson MD, FACS, said, "The CNOR certification program at the Iowa City ASC has been very productive for both the facility and the nursing staff. The nurses are actively engaged in continuing education that they can apply to their daily work. It has helped enhance a culture of progressive improvement and making high-quality care for our patients the core priority of the surgery center."
Read More
Topics: News, why choose asc