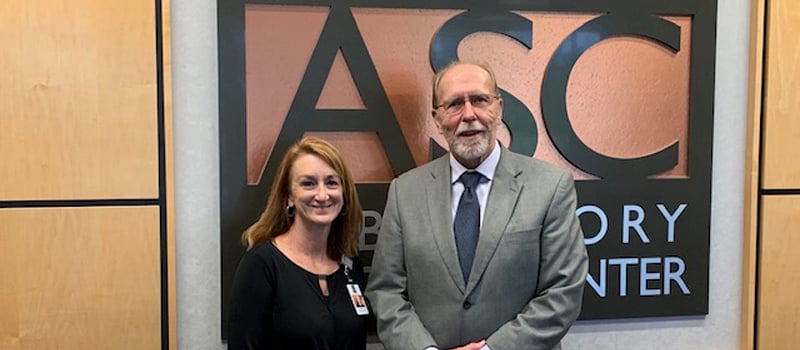 Iowa City Ambulatory Surgical Center (ASC) was recently visited by Congressman Loebsack. His visit to Iowa City ASC comes during a time when healthcare is receiving significant attention in the United States. Iowans, like other citizens across the U.S. are concerned about the rising cost of healthcare and what they can do to receive more affordable care. Congressman Loebsack toured Iowa City ASC to learn more about the care offerings at surgical centers, and, more specifically, the outpatient surgical procedures offered at Iowa City ASC.
The Congressman's visit is part of his focus on finding ways to help Iowans find the care they need while saving money on their healthcare. While Iowa isn't unique in their struggle with the rising cost of healthcare, there are innovative ways surgical centers like Iowa City ASC are helping patients save money.
Ambulatory surgical centers provide high-quality medical care in Iowa, and their services help save money for patients and payers. For example, ASCs save Medicare $2.3 billion each year, and those savings are expected to increase sharply in the coming decade. These savings are also extended to patients, who are often able to receive less costly procedures at ASCs while receiving the care they need. Some of the procedures or areas of care that accrue the top savings are ophthalmology, orthopedics, and gastroenterology.
If you're looking for a way to save money on your healthcare, consider Iowa City ASC. We are proud to provide high-quality care to patients and contribute to offering more affordable healthcare options.